Lots of homesteaders have dreams about starting our own farming business and enjoying the benefits that it can bring. It allows you to put all of your business skills to the test, be your own boss, set your own hours, and make a profit from something that you love to do.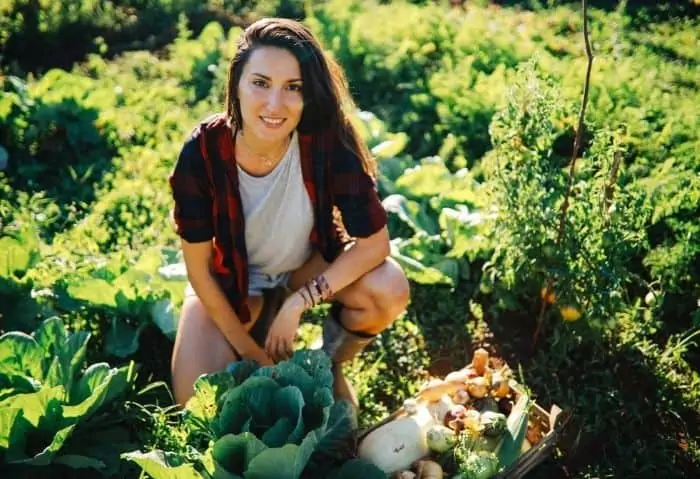 As homesteaders, we see great value in the skills we have learned. The people around us are wowed by what we know how to do, and are willing to pay for our produce, herbs, goat milk, meat, or whatever else we produce on our homesteads.
The natural progression is to ponder how we can recoup some of our homesteading expenses through what we produce on our mini-farm. It only makes sense to sell off the excess of what we don't use for our families to benefit those around us, as well as our bank accounts.
However, like all businesses, if you go into it with a lack of funding and no thoughts as to how you are going to finance it, you will not be successful.
Start Your Homestead Farming Business with the Goal of Being Debt Free
Some people start their farming business by borrowing the money to get themselves up and running, and while this is not necessarily a bad thing, it means you are in debt from the very beginning. This can create fear around money, not to mention leave you in a financial hole for longer than you want to be if you don't make a profit right away.
Instead, let's look at a few things you can do to help you start your homestead farming business without landing yourself in a financial mess.
Research potential startup costs
Before you do anything else, you need to know how much money you need for your homestead business launch. This is a necessary first step to maintainind debt free living.
Starting with What You Have, Where You Are
If you've read my blog for very long, you know that I am all about encouraging potential homesteaders to start where where they are living. If you can produce something in your apartment, tract home, or on acreage, you can sell it.
For any homestead endeavor, there are expenses. This includes any building materials for things like chicken coop, raised bed gardens, canning supplies, storage for your wares, bottles for your herbal tinctures, or whatever it is you need to create and package the item you will sell.
What If You Want to Farm on a Grander Scale?
The expenses you consider will also be on a grander scale. This includes everything from the land, and buildings to machinery and vehicles, farm water tanks, bulk seeds, and animal costs. Take the time to shop about to see where there are money-saving opportunities.
For example, if you have a tractor, you can use red diesel as fuel, and this is considerably cheaper than standard diesel. You could also talk to other farmers – having a network to support you is helpful – and ask them for an insight into startup costs as well. They will probably suggest things that you would not have otherwise thought of. (Check the USDA site for more great information on starting a farm.)
Put aside funds
When you know how much money you will need, you can then work out a time for your business launch. You can then use that information to create your monthly budget. You may find that you need to make cuts in some areas to make ends meet, which leads us nicely into our next point.
Make sacrifices
When it comes to saving for your new brand new business venture, you will probably have to make sacrifices. Some of the easiest ways to save some cash are by cutting out things like nights out, takeouts and eating out, not buying coffees to go and getting rid of any unnecessary subscriptions such as Netflix. As dull as it seems, sacrifices are necessary sometimes to fund dreams!
Set up a separate business account for your farming business
Following on from the previous point, open up a bank account, especially for money towards your new farming business. By putting it away, you are less likely to dip into it to fund other things, but it also allows you to see how close or how far away you are from your budget.
If you can put these four tips into place, you will be well on your way to saving for your very own farming business venture!