When it comes to growing herbs, lemongrass may be one of the most rewarding. Its uses span across culinary, medicinal, functional, and even ornamental uses. Here's how to grow lemongrass and some of the ways you can use it.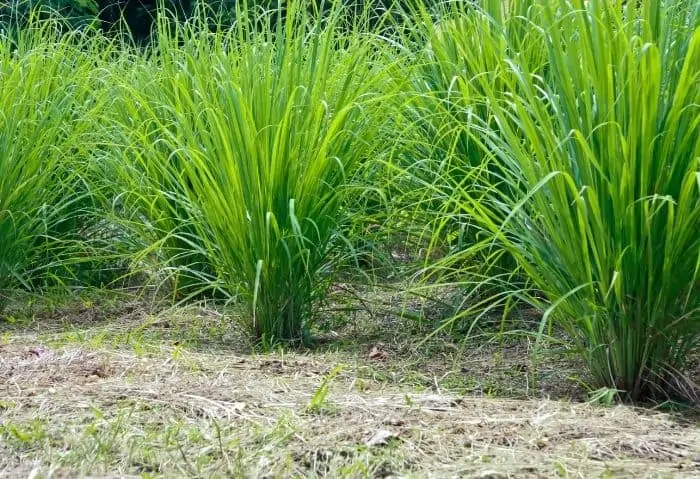 How to Grow Lemongrass
Lemongrass (Cymbopogon citratus) is a versatile herbaceous plant that can be grown to use fresh or dried for culinary use. Its oils can be used for Propagating lemongrass stalks to make more plants is easy, and can yield a wonderful garden of beautiful and useful plants.
Lemongrass plants are easy to grow in the right setting. Thankfully, we can create that right setting almost anywhere we are, provided we keep in mind the needs of your lemongrass plant.
Hardiness Zones
The best hardiness zones for lemongrass are going to be the more temperate climates, like zones 8 and above. In these zones, lemongrass can thrive well outdoors, all year around.
If you live in zones 7 and below, though, you are still in luck! Lemongrass would be best grown in pots, so that you can overwinter them indoors when the climate is too cold.
Growing Conditions
Lemongrass is a full-sun plant, and needs well-drained soil, with a pH of 6 to 7. If you have clay soil in your area, you will want to amend the soil in the planting hole with composted manure before planting. This will help the soil drain better, as well as provide food to your plant over time.
Lemongrass plants should be planted 2 feet apart, as they can grow to be 3-5 feet tall, and quite wide! They can be grown in pots, but because they can get quite large, plan on harvesting from and dividing the plant every now and then.
Because this plant is pretty much just leaves, lemongrass is a high-nitrogen feeder. Every few weeks or so, water with fish emulsion, worm tea, or another high nitrogen fertilizer.
Companion Plants
Companion planting is a wonderful idea to use in your garden. Plan on planting other heat and sun-loving plants next to lemongrass. Some choice might be cilantro, echinacea, and basil, however, depending on your climate and the time of year, your choices of heat and sun-loving plants may be different.
Pests
Probably depending on the zone you live in, pests include aphids, slugs, spider mites, and snails. You can check with your local Cooperative Extension Service for pest controls recommended in your area. If you are not sure how to contact your local extension, you can find more information here.
Ways to Use Lemongrass
Your lemongrass plant will be able to supply you with fabulous leaves and stalks that you can use in both culinary and medicinal preparations, so you'll likely want more than one plant. Thankfully, lemongrass is a plant that you can harvest from and propagate often, which means you never have to go without.
Cutting and Harvesting Stalks
Once the stalks are about 12 inches long and 1/2 inch thick, you can cut them. You will want to cut them as close to the ground as you can manage, as the bottom part is the most tender part of the stalk. Alternatively, you can choose to divide the plant at this time by digging up the root ball, separating the stalks from the root ball and using them.
Separate the outer "woody" leaves, as well as the tender leaves from the inner part of the stalk. The tender leaves can be dried or used fresh to make tea. Here's a short video on how to dry lemongrass.
The inner part of the stalk can be used in stir fries or other Asian dishes, or frozen. Here's an article on freezing lemongrass.
Growing from Stalk
Propagating lemongrass isn't difficult, and if you think about it, one plant has plenty of potential for multiplication! To propagate a lemongrass stalk, simply divide the plant and plant the stalks singularly. Lemongrass can also be propagated from store bought stalks.
Using Lemongrass
The leaves of this lovely herb can be used for herbal teas and marinades, while the inner stalks would be used in Asian dishes.
Its medicinal properties are febrifuge (fever reducing), astringent, carminative (helpful for gas and stomach issues), antibacterial, and can support the alleviation of headaches. There are even more ways that lemongrass can be used, but these are the ones that seem most commonly mentioned in my research.
Other Uses
Lemongrass essential oil is quite popularly used in beauty, hygeine, and other products as well. Here are a few ideas to try if you have some lemongrass essential oil on hand: