There's nothing like opening up the cupboard an hour before dinner and having absolutely no idea what to make. Been there? Done that? Me too. Banish that problem with these homemade convenience food recipes!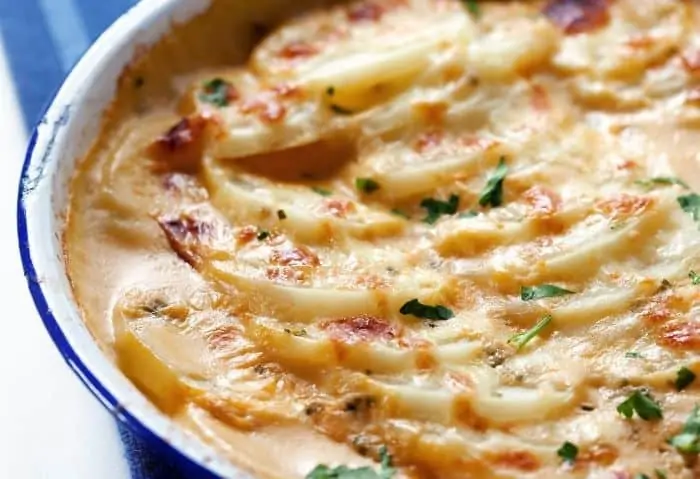 In my previous post (linked above), I talked about how the boxed convenience foods we get from the store are pretty much just full of dehydrated ingredients. All we need do is "just add water" to them, and maybe some milk and butter, to make a creamy, delicious meal to set on the table in only a short time.
The problem with these foods is that we pay for that convenience with our health. This is because preservatives and other chemicals are added to these foods to keep them, well, preserved. And to provide a delicious end product that we might want to eat again and again. The problem is that preservatives (not to mention chemicals) aren't great for us.
According to an article on Science Daily, a study from August 2017 on preservatives added to breakfast cereals and everyday products indicates that preservatives can promote obesity and disrupt human hormones. Making our own homemade convenience food recipes can bring benefits to our overall health and weight, and I know we can all use these benefits!
Of course, convenience food's draw is the convenience! We don't have to spend much time preparing it because someone else (usually a food company) does much of the work for us. It's often an exchange we are willing to make for the convenience of opening up a box and having something to put on the table in 10 minutes.
Again, the issue is that we exchange our healthy bodies for that convenience, and for many of us, all too often. This results in extra flab, and and possibly extra hormonal issues that we don't need.
Making Homemade Convenience Food
Making homemade convenience food is easy, it just takes a bit of planning. The first step would be dehydrating the foods you will need to make the convenience foods that you want on your shelf. (If you have not yet delved into dehydrating, or if you aren't well-versed already, check out this post where I teach you from start to finish all the things you need to get started, and the basics of dehydrating food.)
For instance, if you would like to make something like scalloped potatoes, you would need dehydrated potatoes and a dry mix on your shelf to pull from. Here's what that might look like.
Scalloped Potatoes
Ingredients for dish:
3 cups dried potato slices
2-3/4 cup water
2 Tbsp butter
1/2 cup dry mix
Ingredients for dry mix (makes about 1/2 cup, use within 6 months):
1/4 cup nonfat dry milk
2 Tbsp flour
2 Tbsp dried potato flakes or corn starch
1 tsp onion powder
1 Tbsp dried chives
1/2 tsp salt
1/2 tsp mustard powder
1/4 tsp black pepper
For the shelf: The mix takes about 5 minutes to put together, and it could also be doubled and scooped out as needed in 1/2 cups increments. Alternatively, you could add the dry mix ingredients to several quart-sized jars, and add 3 cups of potatoes to each jar. Seal jars (I like to use a vacuum sealer), label, and put on shelf. Use within 6 months.
On cooking day: Preheat oven to 350 degrees. Whisk together the dry mix with the water until the mixture is no longer lumpy. Place potato slices into a greased 8×8 casserole dish. Pour liquid mixture over the potatoes. Cut butter into small dices and place evenly atop the potatoes. (If you packaged all the ingredients together in one jar, just dump the jar ingredients out, add water, mix, and top with butter dices). Bake for 40-45 minutes. Let stand 5 minutes before serving.
---
See how easy it would be to have something like this on the shelf? Let's try another. Does you family like soup and stew? How about putting together a basic soup mix that you can adjust to be whatever type of soup you want to make? Here's how.
Vegetable Soup Mix
This recipe was adapted from Shelle Wells' "Old Fashioned Vegetable Soup Mix". It is found in her Dehydrating Made Easy online course. This course is FANtastic, by the way, and where I learned the great tips and tricks I'm teaching you today.
In addition to dehydrated potatoes, this recipe uses quite a bit more dehydrated food than the above mentioned recipe. Save this one for when you've got a few things on your shelf!
Ingredients:
1/4 cup dehydrated onion
1/4 cup dehydrated celery
1/4 cup dehydrated green beans
1/2 cup dehydrated carrots
1/4 cup dehydrated corn
1/2 cup dehydrated potato cubes
OPTIONAL: 1/2 cup rice or macaroni, 1/2 cup broccoli or zucchini dices, 1 cup dehydrated tomato
For the shelf: Combine all ingredients into a pint mason jar. (If you are adding the optional ingredients, you will need a quart mason jar). Seal jar (I like to use a vacuum sealer), label and put on shelf. Use within a year.
On cooking day: Dump jar of veggies into a large soup pot. Add 6 cups water (10 cups if you added the optional ingredients). Allow veggies to sit in water for 15 minutes. Bring to a boil and simmer for 10 minutes. Add beef or chicken bouillon (according to the instructions on the box), and 1/2 lb of cooked beef or chicken. Adjust seasonings to your family's taste. Simmer for 30 minutes and serve.
---
So as you can see, it is very possible to have super easy homemade convenience foods on the shelf if we can do some preplanning. One key to this is to dehydrate food at least 4 times per week. I learned in the Dehydrating Made Easy course to look in my fridge every day to see what could go into the dehydrator. For an extra 15 minutes of chopping or preparing veggies, I have a nice little stock of dehydrated foods on my shelf that can be added to meals as is, or turned into a convenience meal.