Now that you've started your seeds indoors, you are wondering when it's time to plant them outdoors. There is something that needs to be done before you do that, called hardening off plants. This will aid your little plants in making their way to their final destination, your garden.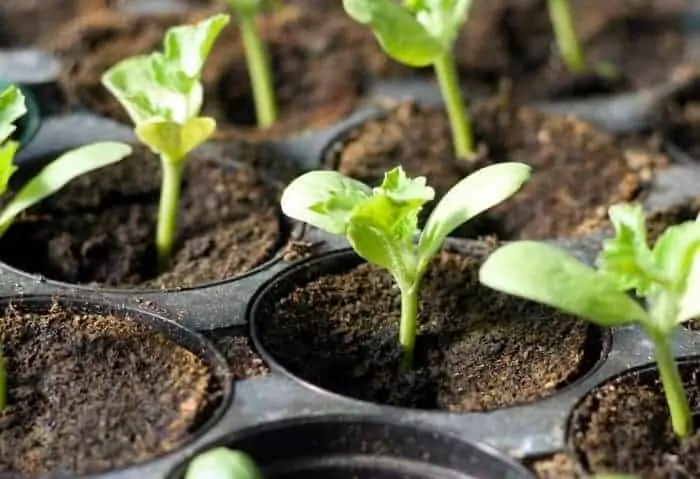 What Is Hardening Off Plants?
Grown indoors, seedlings have live somewhat of a charmed life. They have never experienced outdoor conditions such as the harshness of strong sunlight, winds, or other elements that make the outdoors more dangerous to the life of these baby plants.
Your protection over the first few weeks of their lives does little to strengthen them to live outdoors. By hardening them off, you will gradually introduce them to the elements they will be experiencing when planted outdoors.
When Are They Ready?
Your seedlings are ready when they have a few sets of "true leaves". True leaves are the leaves that they grow after their very first set. The first set is called the cotyledons, also known as "seed leaves", or "embryonic leaves". These cotyledons have enough food stored in them to feed the plant for a short time. Because their food cache is short-lived, you will want to make sure to fertilize your plants weekly, starting when they are about two weeks old.
As you can see in the photo below, these tomato plants have a set of emerging true leaves, which look completely different than its seed leaves. Once your plant has a few healthy sets of true leaves, it is fine to harden them off. However, it's not a must that you harden off at that point if you would rather wait for your plant to grow more vigorous.
Where is the Best Place to Do This?
Hardening off plants will gently acclimate them to your yard's micro climate. When choosing an area to set them out, it would be best to carry out the process in a sheltered location that will be easy to move your plants from shade to sun, and blocked from high winds. Bonus points if this area is near the garden where you will plant them. This will get your little plants ready for the micro climate where they will live the rest of their lives.
Keep in mind the conditions of that area. Some sunlight and a small breeze can be helpful to build up resilience and strength in your plants. However, early exposure to constant sunlight and higher winds will be of detriment to your tender seedlings. High winds can dry tender seedlings out, causing them damage or even death. So if you need to choose a different area to harden them off, that's okay.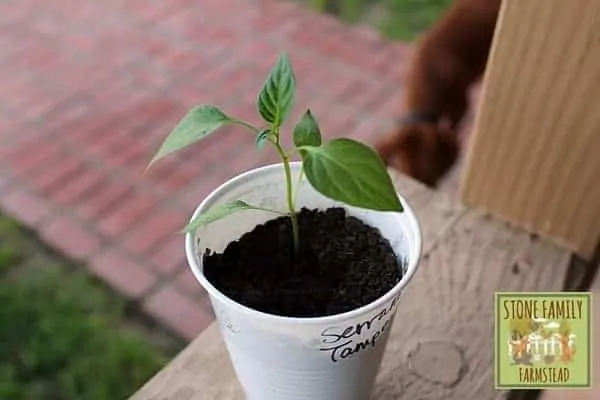 The Process
To harden off your seedlings, you will want to start slowly, setting your plants outdoors each day for a short time. Each day, you will gradually increase the length of time your plants spend in the sunshine. You might use a schedule like this one:
Day 1: 1 hour outdoors, in the shade
Day 2: 2 hours outdoors, 30 minutes in the sun, the rest in the shade
Day 3: 3 hours outdoors, 1 hour in the sun, two in the shade
Day 4: 4 hours outdoors, 2 hours in the sun, 2 in the shade
Day 5: 5 hours outdoors, 3-4 in the sun, 1 in the shade (if needed)
Day 6: 6 hours outdoors, 5-6 in the sun, moving to shade (if needed)
Day 7: 7 hours outdoors in the sun, outside overnight
Day 8: All day in the sun, outside overnight
Things to Watch for While Hardening Off
You will want to keep an eye on your seedlings and how they are doing outside, especially in the sun. If they begin to look droopy while they are in the sun, move them into the shade. If their soil is on the dry side, give them a drink to moisten the soil (water from below, not from the top).
Watering them should help them to come alive and look more vibrant, but just in case it doesn't, decrease the time each day in the sun. It's fine to take more than a week to harden them off so that they can get stronger on their own time. Learn to read the signs when they tell you what they need, and you will be hardening off plants like a pro in no time.
Personal Anecdotes
Some have suggested that it is best to cut back on watering your seedlings during hardening off. The idea is that this will allow plants to toughen and be better prepared to be transplanted.
My opinion is different, but that could have to do with the climate where I live. Personally, I like to make sure that my seedlings' soil is kept moist while outdoors, because it gets very hot and tender plants can die pretty quickly around here.
My advice to you is to get to know your own climate, and roll with the trial and error that gardening presents. Hardening off plants will present some struggles and victories, but if you remember to go slow, and allow your plants to tell you what they need, your plants should be just fine.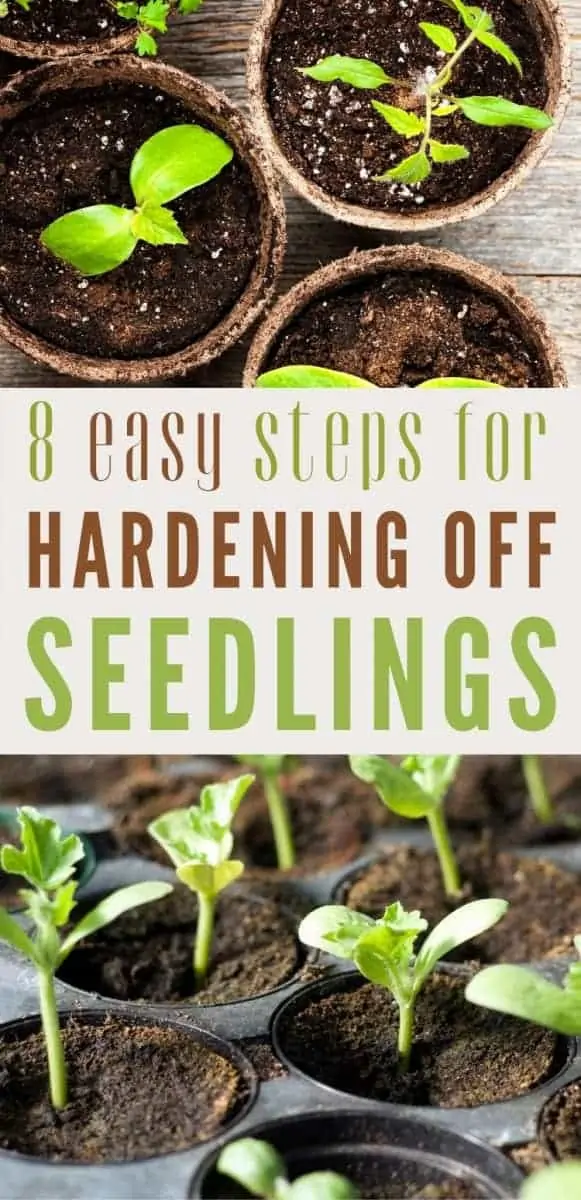 When You Are Ready to Plant
Once you get over the hump of hardening off your seedlings, you will have one more to get over. Planting seedlings in the garden or in containers can be a tricky endeavor for the new gardener, and so you'll want to make sure to take measures to avoid transplant shock.
Transplant shock is usually more of a worry with squash plants, but all transplants can suffer from it if you are not careful. This shock is caused not only by clumsy handling of the plant roots, but it can also be a product of a sudden change in living conditions. This is why I mentioned before to try to harden off your seedlings near the garden where you intend to plant them.
Here are a couple things that may help to avoid it:
water the plant before removing from the pot
pre-moisten the hole you are planting in
don't mess with the root ball, or even the soil around the root ball
If you'd like more information on how I transplant my seedlings, you can see that here, or watch the video below. Next, check out this article on how to grow a better vegetable garden!