If you live in an area where you experience summer middle-of-the-day scorching temperatures that causes your garden to wither and wilt, you may find that some of your plants may need more watering than others. Reusing plastic water bottles for drip waterers may fit the bill, and do well to provide your plants much needed water.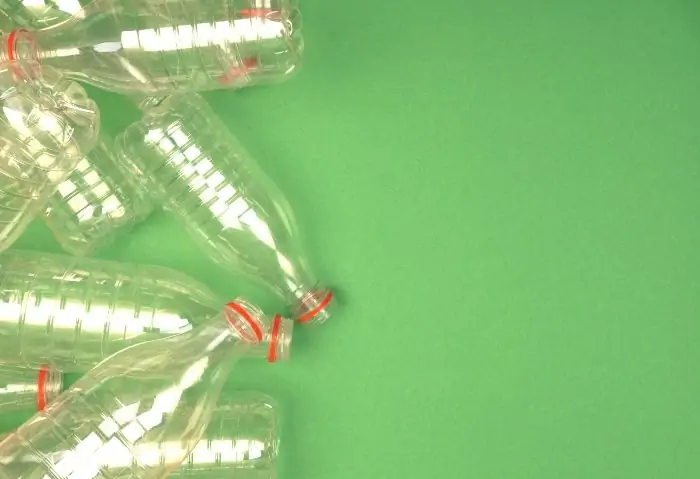 Reusing Plastic Water Bottles in the Garden
Some areas don't have decent water to drink, and while I'm sure you not wild about the trash that creates, here's a way to repurpose them. They work well in the garden, and in container plants.
This idea isn't really a new one, but this is a super cheap and easy way to keep water-loving plants happy. Using this method can allow you to water those plants that need extra water, while allowing some to dry out a bit between waterings.
Making the Waterers
There's not a lot to making these drip waterers, all you need are empty plastic bottles from water or soda, the lids to the bottles, a drill with the smallest drill bit you can find, and a pair of scissors.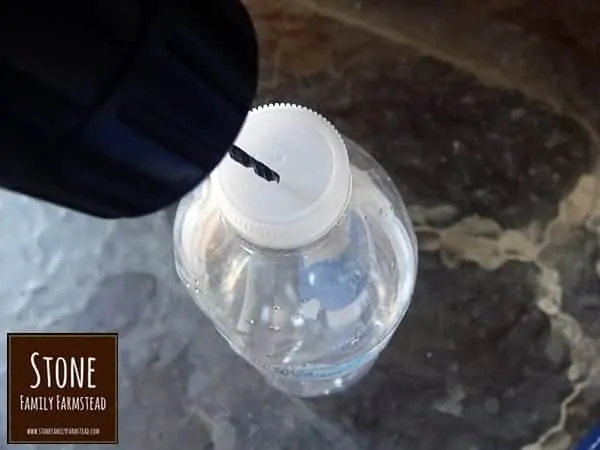 First, drill one hole in the lid of the bottle. I say just one to start with because your smallest drill bit may not be small enough to allow the bottle to drain slowly. Do this with as many drip waterers as you need to make.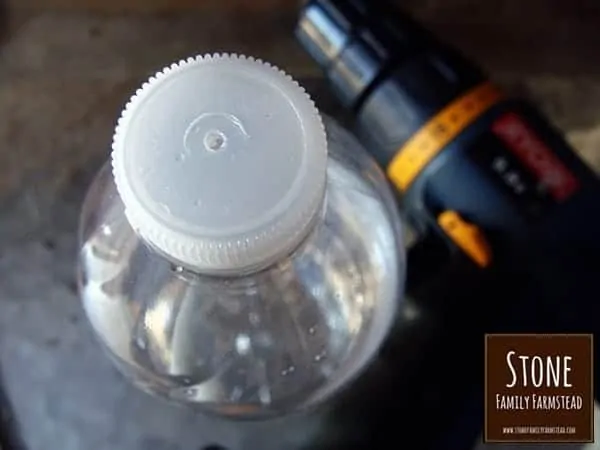 My smallest drill bit wasn't, and with the first bottle, I drilled 3 holes and the water took seconds to drain. The longer it takes to drain, the better so that your plant can get a nice long drink.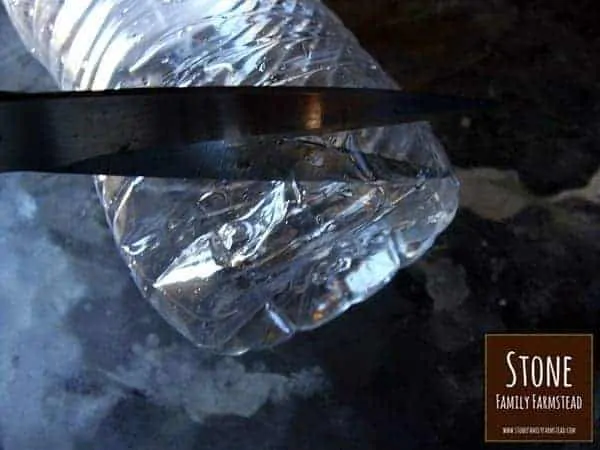 Next, pop a hole in the low side of the bottle (keep the lid on–it will help the bottle to crush less when you poke it with the scissors) and cut around the bottom. Try to cut as close to the bottom as you can so your bottle will hold plenty of water. Do this with all of the waterers you are making.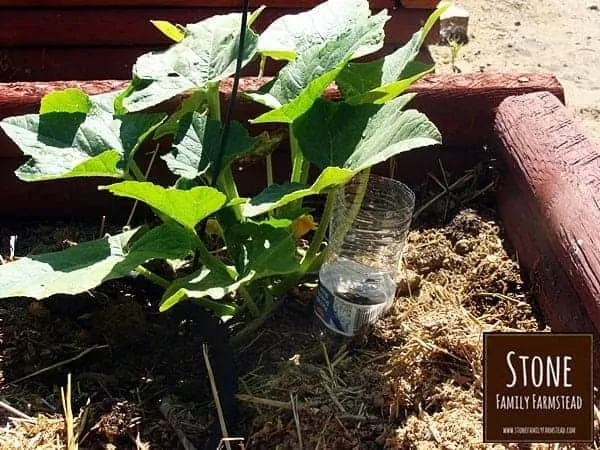 With a hand shovel, make holes next to the base of your plants and insert your waterers. Pack dirt around the waterers so that they stay in place. The deeper the hole, the more likely they won't fall over, but I went in about 3 inches (up to the label on the bottle) and that works fine for me.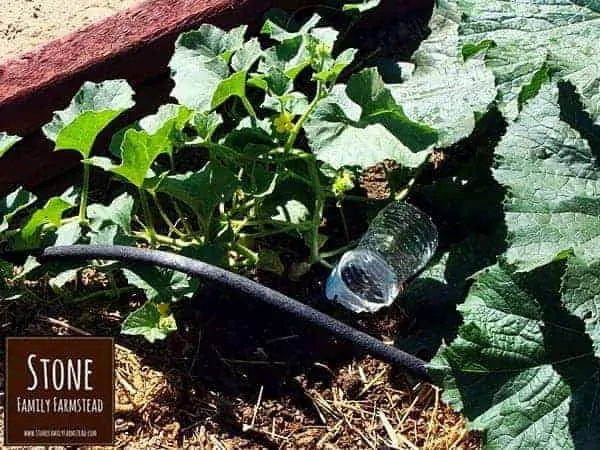 On days that you don't want to water the whole garden, just bring your hose around, fill your waterers, and give your water-loving plants a nice drink!
Note: These waterers have worked fine for me, but at some point the small hole in the lid got clogged with dirt. It would be good to give these a good rinse every week to make sure that the hole doesn't get dirt buildup in there, which causes them to stop draining and watering your plant. So far, this is the only negative to using these waterers.